App Marketing
A Comprehensive Guide: How to Choose the Best Mobile App Marketing Agency
21 July 2023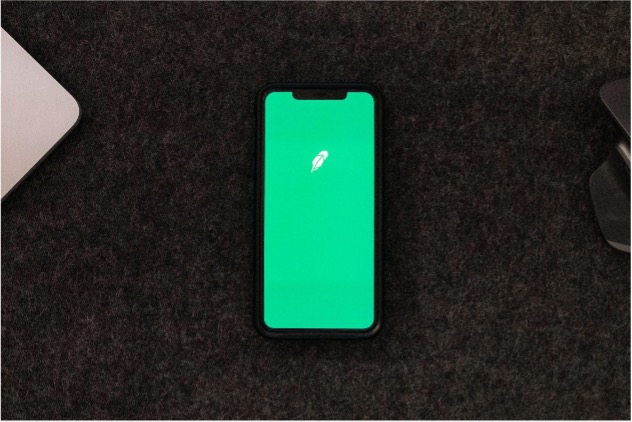 Having a strong mobile app marketing plan is crucial for success in today's fiercely competitive app market. Mobile app marketing agencies can be useful in this situation.
These specialized agencies have the know-how and abilities to market your app successfully, engage users, and boost downloads. Finding the ideal agency, though, might be difficult with so many options available. This in-depth article will help you through the process of selecting the finest mobile app marketing company for your requirements.
Mobile app marketing agencies are specialized in the promotion of mobile apps. They are mostly well-equipped to provide a wide range of services such as user acquisitions, influencer collaborations, social media marketing, and app store optimization.
Mobile app developers or businesses can use such services to increase their app visibility, download volume, and user engagement nad other mobile app metrics.
Assessing Your App's Marketing Needs 
Before you start your search for a mobile app marketing agency, it's essential that you first assess your app's marketing needs. You can begin by defining your app's goals, target audience, and lastly, the specific outcomes you aim to achieve.
The next will be to evaluate your current marketing efforts to identify any gaps or areas that require improvement. This assessment will eventually serve as a foundation forfinding an agency that aligns with your objectives.
Factors to Consider When Choosing a Mobile AppMarketing Agency
Experience and Expertise
Search for agencies that have experience successfully marketing mobile apps. You should give it some thought and take into account their experience and length of time in the industry.
Industry Knowledge
You want the agency you choose to be very aware of the challenges facing your company and your particular niche. They should be very knowledgeable about who your target marketis and how to interact with them.
Track Record and Case Studies
Review the agency's prior case studies and accomplishments here. You must search for proof of their capacity to promote app downloads, boost user engagement, and provide favorable outcomes.
Services Offered and Customization
Determine whether or not the agency's services are in line with the marketing requirements for your app by evaluating the breadth of services it offers. You should also take into account their capacity to modify their approaches to fit your marketing goals.
Client Testimonials and Reviews
To evaluate a company's reputation and level of client satisfaction, read reviews and ratings from previous clients. This provides more information about their overall performance, communication, and responsiveness.
Researching and Shortlisting Potential Agencies
Online Research
Search online for mobile app marketing companies. Examine their website, their reviews, and social media profiles.
Recommendations and Referrals
Ask for referrals from other app developers or business colleagues who have experience using marketing services. Their first-hand knowledge might offer insightful information.
Industry Directories and Listings
To find trustworthy mobile app marketing companies, use industry directories and listings.
Agency Websites and Portfolios
Visit your preferred agencies' websites and look at their work samples. Look for case studies, success stories, and examples of their previous work.
Evaluating and Comparing Shortlisted Agencies
Initial Contact and Consultation
Contacting each agency on your shortlist and asking for an initial consultation is the next step. Discussing your app, its marketing goals, and your expectations will aid you during this.
Request and Review Proposals
In-depth proposals from each will then be requested in the following phase. The details of these ideas' strategies, schedules, and budgets must be included. Their proposals must be examined for you to ascertain their strategy and how it relates to your company.
Agency Understanding
Analyze how well each agency is informed about the benefits of your app. Look for their ability to adapt their strategies to the particular needs of your program.
Pricing and Budget Considerations
Consider the payment options and fee schedules for each agency. Verify if their services are reasonably priced for you and get the outcomes you desire
Conducting Interviews and Due Diligence
Setting Up Interviews
Interview the best candidates to learn more about their work environment, team dynamics,and communication preferences.
Asking Relevant Questions
Make a list of inquiries to bring up during the interviews. Pay close attention to their methodology, mobile app marketing strategy, and success metrics.
Checking References
Ask former clients who were provided by the agencies about their experiences. Inquire about the agency's professionalism, availability, and capacity for producing outcomes.
Making the Final Decision
Reviewing Gathered Information
To conduct an unbiased assessment of each agency, compile all the relevant data, including bids, interviews, and client references.
Weighing Pros and Cons
Think about each agency's benefits and drawbacks. Examine their compatibility withthe marketing requirements and app goals.
Long-Term Partnership Potential
The possibility of each agency as a long-term partner should be evaluated. Select an agency that can help your app expand if you want to build a successful app; doing so demands constant marketing efforts.
Onboarding and Collaborating with Your ChosenAgency
Setting Expectations
The chosen agency should be made aware of the objectives and requirements of your app. Identify success metrics, or key performance indicators (KPIs).
Communication Channels
Establish channels and times for communication to ensure effective teamwork.
Roles and Responsibilities
Give your team and the agency a clear understanding of roles and duties. Create a system for accountability and a transparent workflow.
Monitoring and Evaluation
Continue to keep an eye on the agency's development and compare the outcomes to theset KPIs.
Conclusion 
In conclusion, choosing the finest mobile app marketing company is a crucial choice that can have a significant impact on your app's performance. You'll be prepared to proceed with confidence if you adhere to the thorough instructions provided above. Remember to evaluate the marketing requirements for your app, weigh experience, expertise of the sector, and track record when considering firms, and carry out in-depth research and interviews.
You can position your app for success by selecting an agency that shares your aims, is aware of your target market, and provides specialized methods or channels like Apple Search Ads. To ensure a fruitful partnership, establish clear communication lines, track progress, and assess outcomes. By partnering with the ideal mobile app marketing company, you can increase user engagement, promote app visibility, and accomplish your intended goals.