App Marketing
How to plan and where to start mobile app marketing?
18 January 2023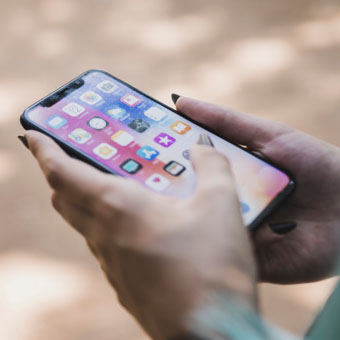 How we can propagate the application, which is available both on Appstore and Google Play, to just after launch, as many people as possible download it?
Here a fully thought-out application marketing strategy will work best. The strategy should include detailed marketing plan, market analysis stage, competitions, user acquisition and retention and application monetization. It's important to describe the target goup and selection of correct indicators ( not only CPI, but also CPA and ARPU, that is the average revenue per user). Stages of pre-launch are also often included with using the PR actions and strongly range videos.
Often also introducing the application on new markets soft launch strategies are used, which relies on introducing the product on limited, and chosen market or markets in order to verification of recipt and implementation of the assumed indicators.
Which external media you would have choose for a promotion like this? Google? Google display Network? Social? What else?
Google in October 2017 changed all campaigns (Search, Display Network, Video) in Universal App Campaigns. It combines the search network, advertising network, video, other apps and Google Play store at the same time. We also can start to use the new name which was announced two weeks ago and it's called Google App Campaigns.
Social Media – very powerful element of app campaigns. Because of high % of mobile users, huge involvement and easy way to capture the target audience and the right moment. Here we can mention not only about Facebook, but also about Instagram and Twitter.
On the market it's also the whole section of mobile advertising networks. In which we can configure app campaigns like Apployin. Some of this specialize in specific market segments like mobile games. Other like Vungle are focused on specific advertising product in this case in-app video.
How we can promote the application in Appstore or in Google Play? Is SEO in app stores exists? How are they handled?
Only advertising activities in Google Play are possible thanks to the App campaigns. Unfortunately we can't limit ad impressions to the app store, we have to use all ad space. For App Search Ads is possible to manage ads whithin the store, while the products is currently available in 13 countries included USA, UK, France or Spain. At this moment Polish market are not operated.
Apart from advertising activities, there is a App Store Optimization. Which is the process for obtain the highest organic visibility. The ranking is based on the numer of users ( but also the dynamics of growth), the quantity and quality of feedback from users, optimization of the entry (title, subtitle, description, keywords, category, pictures, videos), work on the product (updates, uninstallations, user reports). External technologies are also used for ASO, which analise the competition, keywords and facilitate optimization.
What are the billing models for media purchases? Is it possible to billing for downloads?
CPM is the most common model – the cost of one thousand ad impressions, which works on Facebook (witch optimization for installation, retentions or clicks). Google share only target installation cost or acquiring shares, but it's not a settlement model, but rather a target amount in the auction that we spend for the installation or performance of the action. Ultimately the cost may differ from the indicated one, and if it's too low, we can completely limit the display of ads.
In some advertising systems it's possible to pay per download, but often a much better rate can be achievedusing the CPM model. In addiction, focusing on specific actions, LTV of acquired users and campaign optimization in this approach allows you to achieve a better effect is a much better direcion.
What is the CPA average per download in Poland?
For most applications, it will be in the range of 4-8 PLN looking through the market cross-section. Of couse a lot depends on the product itself, it's niche or competitiveness/innovation, the width of the target group, the context of use or the growth dynamics as well.
Our portfolio includes projects in which, thanks to working on data, we manager to achieve a CPI bellow 1,00 PLN in the long term.
What budget should be planned for the application promotion?
When planning the budget, first of all we should incloude the target group, the size, potential involvement, competitive project, goals which you want to achive in a specific time horizon. Most marketers spend between 30-50% of their application production costs on marketing. In our opinion, this is definitely not enough in the long run. The projects that develop the fastes use at least the same production budget for marketing activities around the applications.