App Marketing
3 elements, which you need to pay attention to when you analyze mobile apps
8 February 2023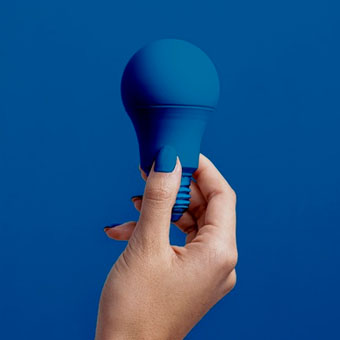 Choose success rate
Application analytics is a completely different environment from widely known web analytics. Different indicators, approach, different values ​​over time, different implementation or attribution.
The analytical environment in applications introduces a strong separation between marketing analysis (BI) and technical analysis (performance, UX). Website analytics is practically complete, while mobile may lose lots of data. Let's imagine, for example, mobile applications running without Internet access.
As a rule, implementations of codes and pixels are simpler in the web environment and can be done practically "live". With applications, we are waiting for the publication of new versions in the pages. Designing and running A / B tests is much easier on the web.
In application analytics, the most important thing is research and monitoring of user loyalty and its value over time. In the web approach, however, more attention is paid to the "here and now" period.
You should start by identifying the most important performance indicators.
If in the mobile application the most important thing for you is the income or you are able to give the key goals financial values, you should focus on monitoring: the average income of one user and his life value. These parameters, combined with the cost of its acquisition, will give a complete picture.
To remember the indicators: ARPU and LTV vs. CAC
Life Value, or LTV, is the average revenue gradually obtained from one user. It consists of generating revenues, maintaining the user in the application and the viral factor, i.e. how much on average one user can acquire new installations as part of the recommendation.
Increasing LTV is not really a simple process and it consists of many components related to both marketing and production:
The more users you keep, the bigger LTV

The longer you hold the user, the higher the LTV

The more income you generate, the higher LTV

If you do not measure finances in the mobile application and your goal is the scale or activity of users, then you should focus on monitoring retention and attachment.
Indicators to remember: Retention rate, DAU / MAU (Stickness)
The retention rate shows how many % of your users will keep you after X days, weeks or months. DAU and MAU, on the other hand, are an indicator of the daily and monthly number of active users, respectively.
The last key indicator, Stickness = Average (DAU) / MAU
The closer to 100%, the more often users use the application every day, which is very important especially in social applications and mobile games.
Take care of integration and tagging
During technical implementation, you should take care of the appropriate implementation of tagging systems for campaigns and organic sources. This is especially important for applications, as usually all actions performed by the user will be assigned to the installation source. All untagged sources will therefore be marked direct or not set and will cause very large holes in the data.
Each of the analytical systems has its own structure of partners that you can integrate directly. If you run activities through such a partner (e.g. google, facebook, inmobi, rtb house, chartboost, adcolony, applovin), you should use the built-in integration. This will allow you to transfer data on impressions, clicks, installations, groups, creations, etc. to the analytical system. Your analytics will become more complete and you will be able to optimize your campaigns more easily.
For other activities, manually tagged links with data about the source, campaign and medium are used. Therefore, you should have a complete tagging plan for all traffic sources to app stores, including: website, social media, newsletters, sms, pushes, QR codes.
And what metrics can be tracked without implementing SDKs?
Both app stores, i.e. App Store Connect and Google Play Console, have internal analytical systems that allow you to monitor the most basic indicators, such as:
Installations and uninstallations

Traffic sources

Download coefficients

Updates

Feedback

A / B tests in the fields
All of the above data only covers the path to installation, so it's definitely not enough.
Choose the right technology
There are at least several known analytical systems on the market, each of which requires the implementation of SDK codes. Each of them has slightly different definitions, its own specificity of user monitoring and its own integrations. There is no possibility of data unification in each of the systems, so there will always be discrepancies between them.
One of the most recognizable systems is the Firebase product from Google, where the analytical part is free:
It automatically collects 23 events and 13 user properties

It allows you to report events and 25 parameters for each action

You can create parameters, audiences, and funnels

A live panel is available

It is possible to export pure data that can be used later, e.g. in BigQuery
The second free solution is Facebook Analytics, which allows you to track:
Revenue

Retention

Customer paths
In addition, Facebook easily integrates with the advertising system, and also provides the possibility of code-free configuration of events:
Appsflyer is one of the best commercial solutions on the market:

The most advanced attribution system

The largest number of integration partners

Built-in OneLink to build deeplinks

Smart Banners to convert web traffic to applications

Creating dashboards and exporting clean data
However, the most important thing with application analytics is to establish KPIs and then:
Building a complete plan of events (event, parameter, trigger)

Tagging adaptation to supported channels

Choosing one priority tool

Building customer paths

Preparation of own dashboards